Andalou Naturals Is a Perfect Gift
Join Us In Cupid's Arrow Event Today!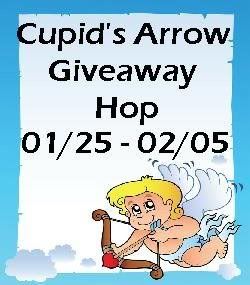 Welcome to the Cupid's Arrow Giveaway Hop hosted by
One Busy Moma
and
Miki's Hope
!
These 2 great hosts have teamed up with 12 other bloggers to bring you an amazing event full of great prizes!! This giveaway hop will run from 12:01 AM on 01/25/2012 until 11:59 PM on 02/05/2012. The idea is to get you some really great gifts for Valentines Day!!
Don't forget to go enter the
Grand Prize Giveaway
after entering our giveaway too. And be sure to check out the other amazing blogs in the linky at the bottom of the post for even more great giveaways!
Happy Hopping!!!
Oh, What a Bliss To Dive Into Andalou Naturals!
I am so about effective, skin-friendly, body-friendly cosmetic products! I am exceptionally excited to test and then incorporate into my life the products that give me energy, starting on the cellular level.
Oh, what I have discovered for myself and would love to share with you is Andalou Naturals skin care products.
First distinctive thing is that
Andalou Naturals
bases their cosmetic products on Solar Vitis Fruit Stem Cells. Why? Because the fruit stem cells from this rare Gamay Teinturier Freaux grape contain high levels of anthocyanins which are free radical scavengers. Very effective scavengers, might I say!
What could be more life energizing in your daily beauty routine than using living, breathing, making a noticeable change skin care product?
Andalou Naturals Pumpkin Glycolic Mask
I've been testing the Andalou Naturals Pumpkin Honey Glycolic Mask. Having super sensitive skin, this mask has been working wonders for me. Actually, I am wearing this mask as I am typing away these words. It only takes 10 minutes per one application, 1 to 3 times a week. I've been doing it 3 times a week, just to push the limits and really discover the effects and any irritation levels, if any, for my skin type.
The product, when applied on face, has a cooling effect without any tightening. That means I can talk, if I need to, without any skin being unnaturally stretched.
Knowing that this renews my dormant cells and repairs damaged cells really makes my soul sing.
By using liposomal encapsulation process, Andalou Naturals
Fruit Stem Cells
preserve their maximum stability in the product, thus maximum efficacy on the skin. Liposomes allow the actives to be released within a time frame. That's way we need to wear this mask for at least 10 minutes to allow the powerful anthocyanins work magic on skin. I love it!
Why Celebrate Woman Is Wild About Andalou Naturals And Their Stellar Products
Effectiveness reached by Innovative Stem Cell Science
Increase skin's UV tolerance
Defend against free radicals, i.e., premature aging and skin cancers
Contribute to maintaining healthy cells in our skin
Use sustainable resources
Support 4 Charities with generous donations
Would you like to have a jar of
Andalou Naturals Pumpkin Honey Mask
on your vanity table? Then enter this super easy Rafflecopter with your chance to renew skin at the cellular level.
a Rafflecopter giveaway
Visit These Blogs for This Superbly Amazing Cupid's Arrow Event!